Nov 7, 2014 Tonight's conditions were perfect for hosting scouts from Barrington scout troop #2 – 19:00 – 20:30
We started out with lasering constellations. Then viewed Brocchi's Cluster (the Coathanger) with mounted 15X70 binoculars. Each scout then viewed Luna through a 3" Dob (built by Kenny Concca) before we repaired inside the observatory. Targets included Luna thru polarized filters at 115X and 180X, Neptune at 180X, Albireo as 115X, M15 at 180X, M57 at 180X, and M31/M32 at 115X.
2 leaders and 9 pretty well behaved very interested scouts.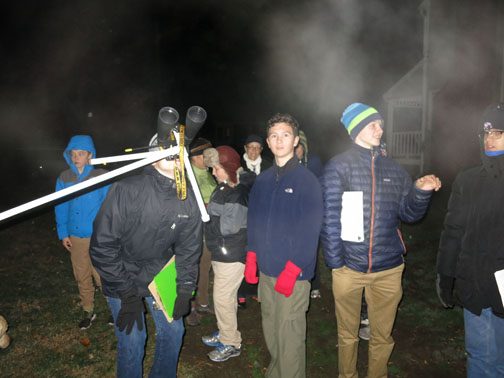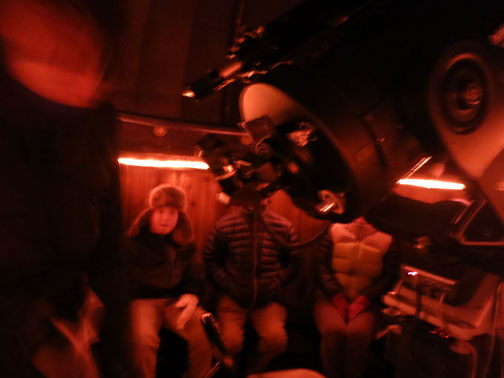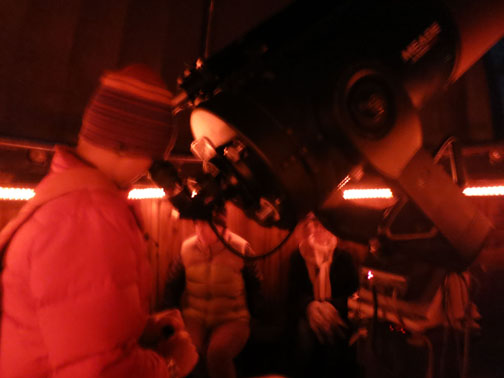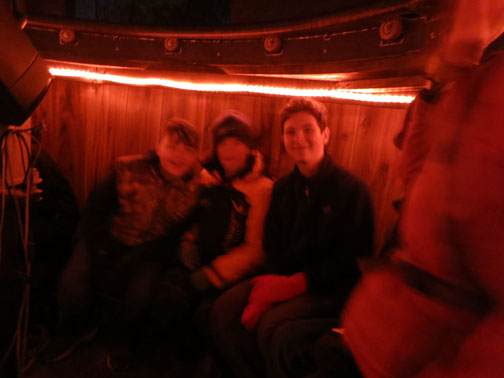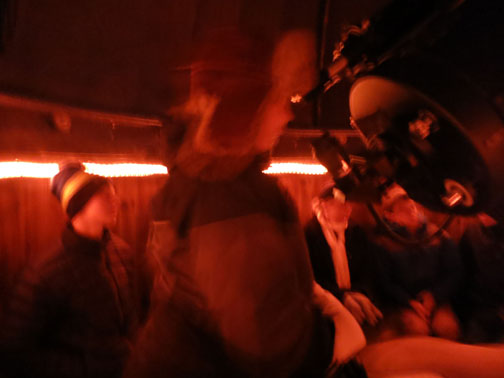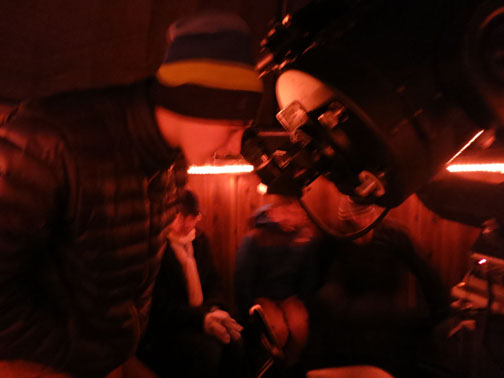 Hand held shots from my pocket Canon not as good as they usually are but they tell the story.
Pete 7 Nov 2016